We all know vitamin C is the best home remedy for colds and cases of flu. There is a good reason for it! Vitamin C is the undisputed most powerful antioxidant for boosting the immune system.
However, vitamin C has some other benefits that just may surprise you!
Benefit 1: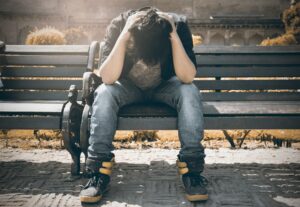 Vitamin C can help reduce anxiety.  It is known that vitamin C can help flush oxidative stress out of the body which can both improve mental clarity and slow down age-related memory loss. But did you know that vitamin C has also been shown to reduce anxiety and improve mood?  According to a study in the Journal of Biological Science, when a group of students were given vitamin C to treat anxiety before exams, it was found to reduce their anxiety and improve their academic performance.
Are you feeling the pressure at work to meet a deadline? Does anxiety keep you feeling stuck? Vitamin C just might be your solution!
Benefit 2: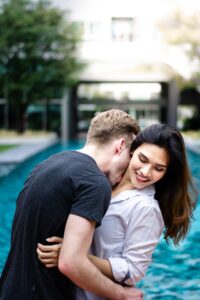 Vitamin C can save your sex life!  Did you know that 50 percent of men have some form of mild to moderate erectile dysfunction by the age of 50. Vitamin C may offer some relief. It is well accepted the breakdown of nitrous oxide is responsible for a man's inability to have an erection.  Along with exercise, and reduced alcohol consumption vitamin C has been shown to help boost nitrous oxide production and reduce its breakdown in the blood.
Your sex life does not have to decline as you age if you support your body with vitamin and nutrients it needs.  If you are among the many men hesitant to ask that woman or man out for fear of being unable to perform – Vitamin C just might help you get back in the game!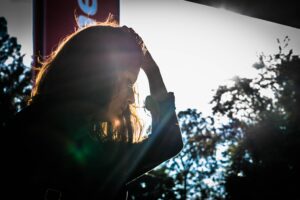 Benefit 3:
Vitamin C can help lower blood pressure! Are you like the many people who bought into the story that it is normal to have high blood pressure as you age?  The two main home treatments for reducing blood pressure are to avoid the "two S's" – Salt and Stress! That's easier said than done!
But, Vitamin C might help make it a little easier. Vitamin C relaxes the blood vessels that carry blood to the heart. This can have a direct effect on lowering blood pressure!  If you are suffering from high blood pressure and don't want to sit around meditating eating lettuce all day- why not grab some vitamin C to support your efforts?
As you can see from the examples above Vitamin C is more than your grandma's solution to the flu! It has powerful benefits that can affect many aspects of our health.  At LiVenUp a vitamin C boost can be added to any of our standard drips!  Click here to learn more and start getting some relief today!
References
Dr. Dan Williams . Erectile Dysfunction
https://www.uwhealth.org/urology/erectile-dysfunction-ed/20537
Ettarh, R., Odigie, I.P., Adigun, S.A. (2002) Vitamin C lowers blood pressure and alters vascular
responsiveness in salt-induced hypertension.
Can J Physiol Pharmacol. 80(12):1199-202. Retrieved from: https://www.ncbi.nlm.nih.gov/pubmed/12564647#.
Meldrum, D.,  Gambone J.C., Morris M.A., and Ignarro L.J. (2010)  A multifaceted approach to
maximize erectile function and vascular health.Fertil Steril. 94(7):2514-20. Retrieved from
https://www.ncbi.nlm.nih.gov/pubmed/20522326#.
Oliveria, J. De Souza, V. Motta, V. and Da-Silva, S. (2015) Effects of Oral Vitamin C
Supplementation on Anxiety in Students: A Double-Blind, Randomized,
Placebo-Controlled Trial. Pak J Biol Sci. 18(1):11-8. Retrieved from:  https://www.ncbi.nlm.nih.gov/pubmed/26353411